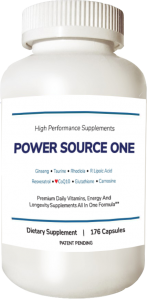 Power Source One
Exclusive Professional Formula Daily Multi-Supplement
Designed by Dr. Pop based on extensive medical research and manufactured in the USA, Power Source One (PSO) is a high impact, unique formula of premium daily vitamins,minerals, energy and anti-aging supplements designed to cover all your needs into one bottle.This patent pending formulation is based on a "power zone" secret balance of ingredients and a new multiple genetic variability theory of Dr. Pop.
Fundamentals Of Health 
A Series of Cornerstone Articles on Health and Wellness
Before you start any health and wellness program read these articles to find more about what is absolutely necessary for good health.